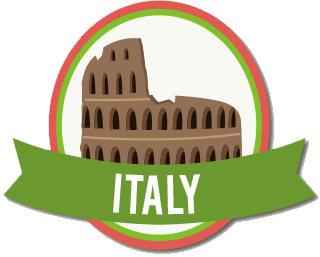 Italy
Capital: Rome
Population: 60.7 million
Location: Southern Europe
Land Area: 301,338 km2 (116,347 mi2)
Language: Italian
Famous for: Rome, Venice, Florence, Milan, art and museums, food and wine, fashion and shopping, seaside, lakes, mountains (Alps)
Geography
Italy comprises the long, boot-shaped Italian Peninsula, the land between the peninsula and the Alps and some islands including Sicily and Sardinia. It has over 8,000 km (4,968 miles) of coastline and over 40% of the country is mountainous. Sicily is located in the central Mediterranean. It extends from the tip of the Apennine peninsula from which it is separated only by the narrow Strait of Messina, towards the North African coast. Its most prominent landmark is Mount Etna, which is at 3,320 m (10,890 ft) the tallest active volcano in Europe and one of the most active in the world.
The island has a typical Mediterranean climate. Sardinia is the second largest island in the Mediterranean Sea (after Sicily and before Cyprus) and an autonomous region of Italy. The coasts of Sardinia (1,849 km long) are generally high and rocky, with long, relatively straight stretches of coastline, many outstanding headlands, a few wide, deep bays, and many inlets with various smaller islands off the coast. The island has a Mediterranean climate along the coasts, plains and low hills and a continental climate on the interior plateaus, valleys and mountain ranges.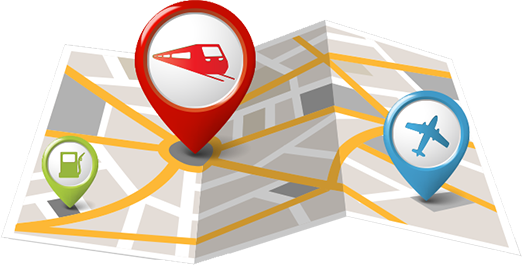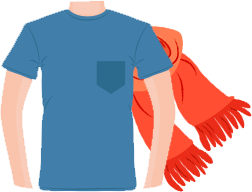 Climate and Clothing
Italy's climate has many regional variations. However, it's generally warm in summer and humid in the central region. We suggest that during May to September, you bring light summer clothes and a light jacket or wrap for evenings.
Manners and Customs
Italians are passionate, charming and in many ways traditional. Family life and religion play an important role in Italian society. It is considered courteous to shake hands warmly on both arriving and leaving. 'Ciao' (pronounced chow) is a word you will hear everywhere and can mean hello or goodbye. Speaking a few words of Italian will be very much appreciated. Italians eat their main meal in the afternoon, around 1 pm.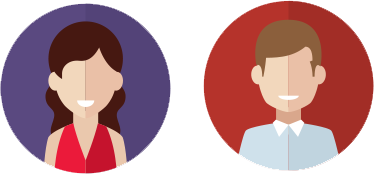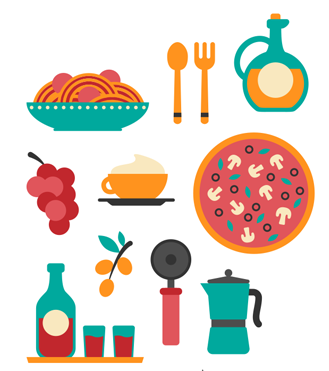 Food and Drink
Traditionally, lunch (pranzo) was the most substantial meal of the day. It consists of antipasto (starter), a primo piatto (pasta, rice or soup), a secondo piatto (meat or fish) with contorno (vegetable or salad), then frutta (fresh fruit). Finish with espresso and maybe a grappa or amaro (strong digestive liqueur). While the pasta is sensational, there is so much more to Italian cuisine. Each of the 20 regions has its own distinctive cuisine such as abbachio (roast lamb) in Rome, or bistecca alla fiorentina (steak Florentine style) or porcini (grilled giant mushrooms) in Florence.
You must try gelato (ice cream) with hundreds of different flavors to choose from or granita (crushed ice with flavored syrup). Wine is usually served with the meal, accompanied by mineral water. Tap water is safe to drink, but not always tasty. We recommend you buy bottled mineral water. 'Acqua non potabile' means the water is not safe to drink.
Best Buys
Leather goods from Florence, Murano glass and lace from Venice, clothing (for both men and women), handbags, silk scarves and ties, jewelry, high end fashion (Prada, Gucci, Armani, Dolce&Gabbana etc...). Shopping Hours: generally opening times are 9 am to 1 pm and 4 pm to 7.30 pm. Some shops may be closed Monday mornings, Saturday afternoons and Sundays. Many shops however do stay open on Saturday afternoons during the summer.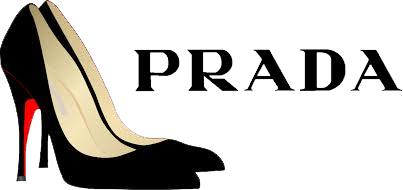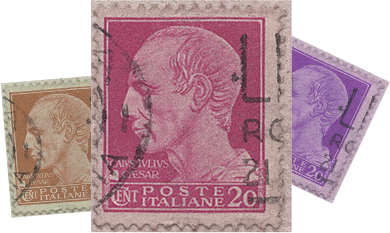 Postal Information
Most main post offices open around 9 am to 1.30 pm Mondays to Fridays and 8 am to 11 am Saturdays. You can also buy stamps at tobacconists and some hotel desks.
Telephone
The country code is +39 (dialling in) and international access 00 (dialling out). When dialling Italy from abroad, the 0 of the area code must not be omitted. International telephones are situated at post offices and railway stations. Phone cards are available in most newsagents but you must remember to break the corner off the card before use.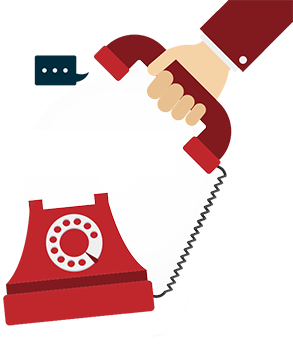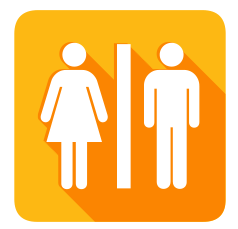 Public Facilities
There is a lack of toilets in many tourist cities, but where they are available they are often indicated by symbols of a man or woman, or by the sign 'WC'. They may also be labelled 'Uomini' or 'Signori' for men and 'Donne' or 'Signore' for women. A tip of 30 to 50 cents is required if there is an attendant.